10.5 cm SK C/33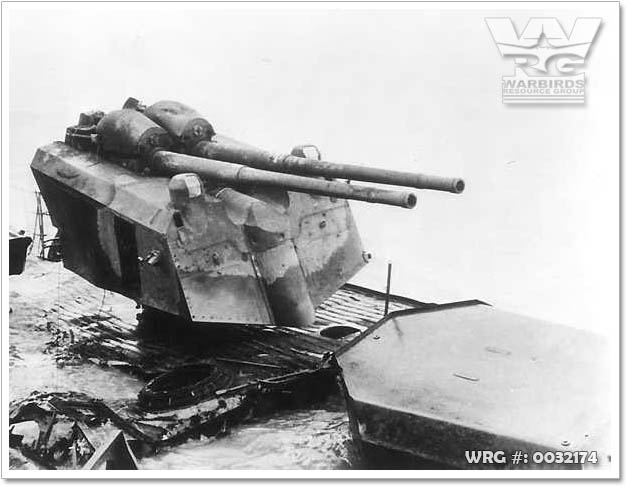 Port 10.5 cm/65 twin mounting on German battleship Admiral Graf Spee.
[Source: U.S. Naval Historical Center Photograph # NH 50959]
History:
The 10.5 cm SK C/33 was used by the Kriegsmarine, the German Navy. Related to the Flak 38, it was installed on the Bismarck and Scharnhorst classes of battleships as well as the Deutschland- and Admiral Hipper-class cruisers.
They were mounted in pairs on an electrically powered tri-axial mounting, intended to compensate for the motion of the ship and maintain a lock onto the intended target. The mounting was not properly waterproofed as the mountings were open to the weather and sea swell, resulting in a high maintenance burden.

Source(s):
N/A

Photo Source(s):
USNHC